Good Morning All!!
WOW...a lot of you seemed to like our last challenge, which was to use digital images and/or papers, thank you to everyone that took part.
So it's time to get inking, tearing, sanding, scrunching, whatever your favourite distressing techniques are.

Sally-Ann also kindly gave all the DT some images to work with, and they really are all pieces of fabulous work from the DT so please do go check out the works from my design buddies. Here's mine....
RECIPE
Digi Iamge - Digi Stamp Boutique 'Ballet Matilda'
Papers - Basic Grey and Artylicious
Colouring Medium - Watercolour Pencils and Sansodor

Embellishments - Lace, Roses and Feather all from stash
******************
We do hope you'll be able to join us for our latest challenge.

Also yesterday I was chosen as one of the Odd Girl favourites so I'm now an 'Lil Oddity'...woohoo!!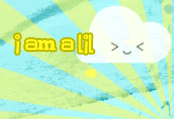 They are now on to their second challenge over on the
Odd Girl Challenge Blog
, which this time is a style challenge with a sketch, so please go and check it out. I'm definately going to try and take part in this one and you have 2 weeks to enter. Don't forget to check out their
SHOP
too and all their wonderful digi's.
Enjoy your day, and thank you for stopping by, we're off on a day trip to the coast in a bit.
Hugs
Joanne xxx